Alpha Neuron has expertise in Business Planning, Business Valuation, Business Buying and Selling, M&A, Startup Funding and Strategic Equity Investments.
Our work is backed by is a strong base of real-life business challenges and solutions. The quality of your decisions improves with experience, but that also means making mistakes as you go along. With Alpha Neuron's help in business decision making, you can shave off some mistakes and add them to your list of successful decisions.
To help business owners and managers, we have prepared a few packages to solve specific business problems. For example, to increase sales, cut costs, create JVs, or improve team morale which has a direct bearing on productivity and profitability. Website: AlphaNeuron.com
Free Download link for: Business Decisions Guide by Alpha Neuron
7iDigital is a new venture in this direction by 7Avenues Private Equity. 7iDigital aims to offer affordable low cost consumer electronics. We have been working on this and will launch the following products at the most affordable prices: Laptops, Mobile Phones, and Digital Cameras.
This page has more info: http://7avenues.com/7iDigital.html
More updates and opportunities are available at: www.7idigital.com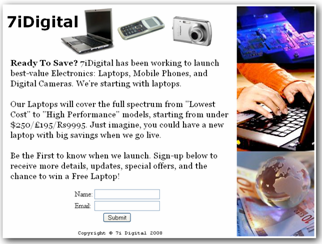 We are happy to feature the following organizations/ventures/companies in our live business directory.
Unlike most business directories out there, we have made the effort to personally interact with and verify each of the following entities, and hence we know that there are reliable and capable people behind them, and we are happy to reference them.
Energy
Financial Services
Healthcare
Retail
Software Services & Information Technology
For submitting the content to get your company/business listed on MyOrbit.biz, please use the following template and guidelines for maximum benefit.
——————————————————-
1. ABOUT
——————————————————-
Introduce your company briefly – your background, location, key objectives and strengths, etc. (50-100 words)
——————————————————-
2. PRODUCTS & SERVICES
——————————————————-
What exactly do you offer as products and services, and what are the benefits? The more specific you are, the higher the chance of a company/person coming to you for more information. Diagrams and videos can fit well here. MyOrbit can suggest the points for you (50 – 250 words)
——————————————————-
3. KEY PEOPLE
——————————————————-
Very Important. Who are the people behind this company, and what is their background/experience? Where are they located? Photos and videos can fit well here. MyOrbit can suggest key points here (50 – 250 words)
——————————————————-
4. TESTIMONIALS
——————————————————-
Often the most overlooked part in a company's message. Do you have customers who like what you do? This is the perfect place to share a few client quotes/testimonials. You can remove the client specifics if you want. The aim is to see if there are customers who are willing to speak for you. (50 – 250 words)
——————————————————-
5. CONTACT INFO
——————————————————-
In addition to your website, it will help you to give the following: Name, phone (complete with international dialing code), email, and/or a contact form link. MyOrbit can help you in this. We can also put a contact form for you here, so that when someone likes what you are offering, they can contact you from here.